After conducting interviews with our employees across the business about returning to work our team developed personas to provide insight to Prudential leaders on the motivations and feelings of employees on the topic.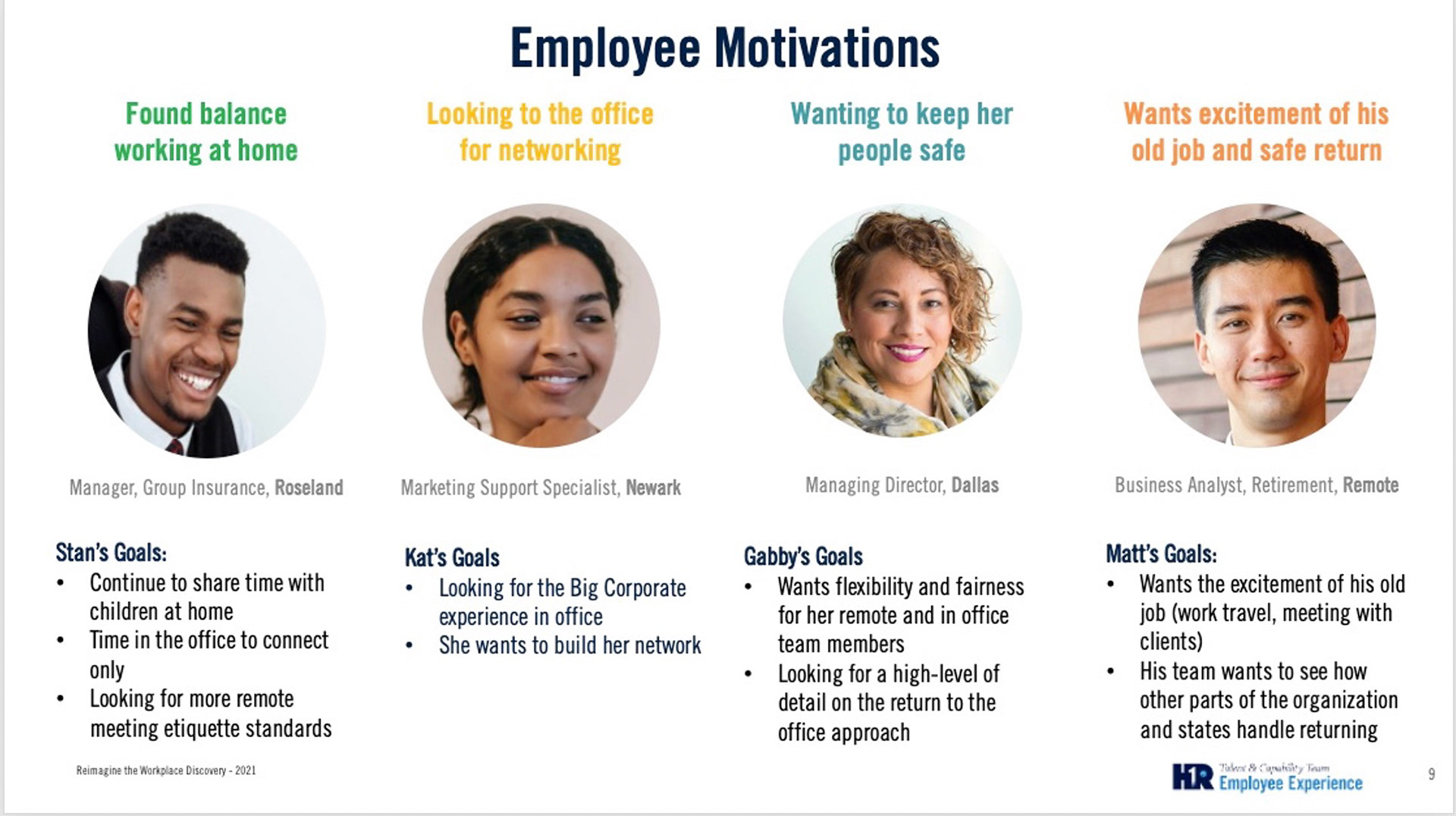 As part of the ideation sessions we held we went over the personas we developed based on the interviewed and outlined some of the major pain points.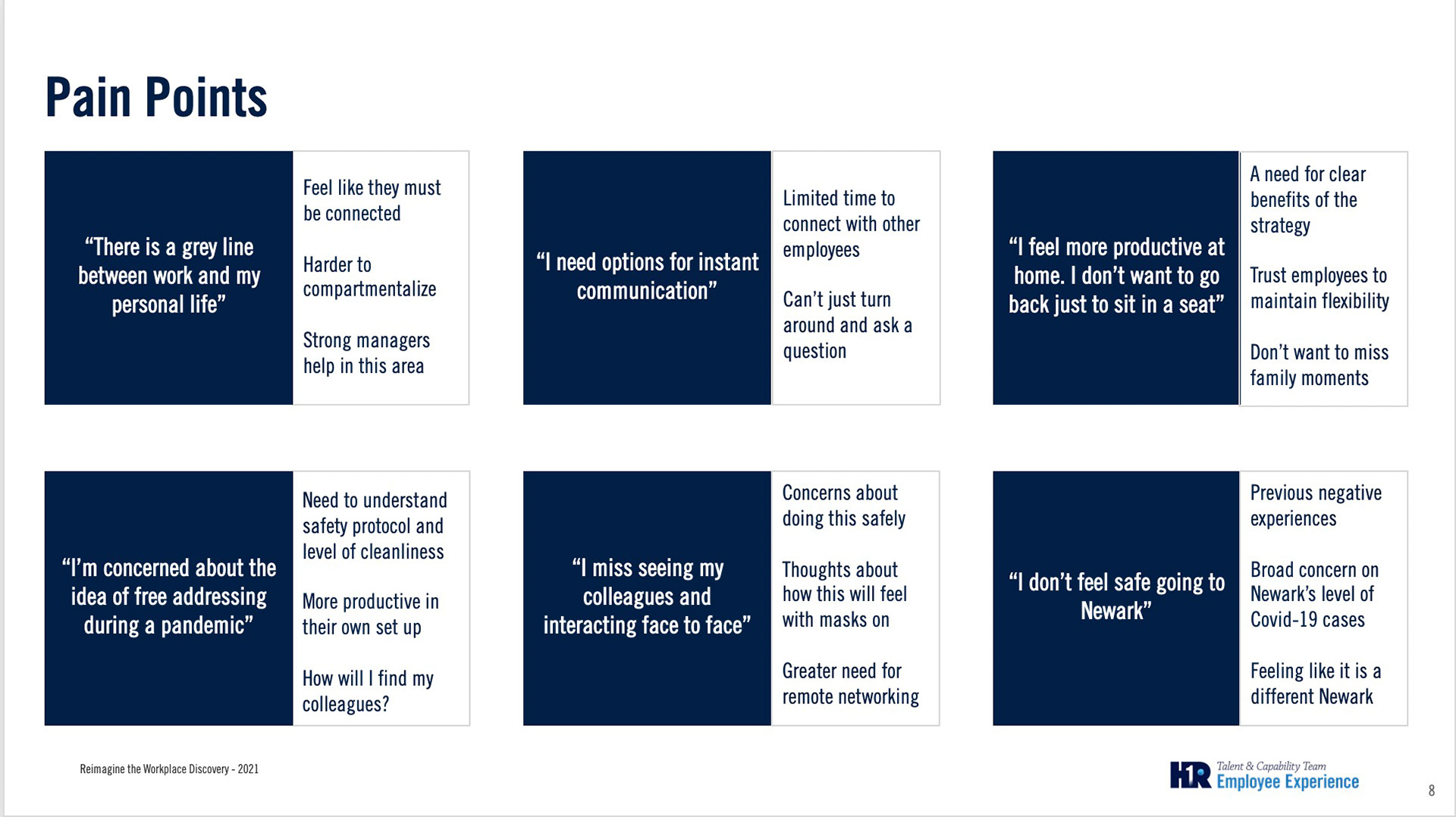 Each persona was outlined with an outline and details on goals, pain points, behaviors, and needs.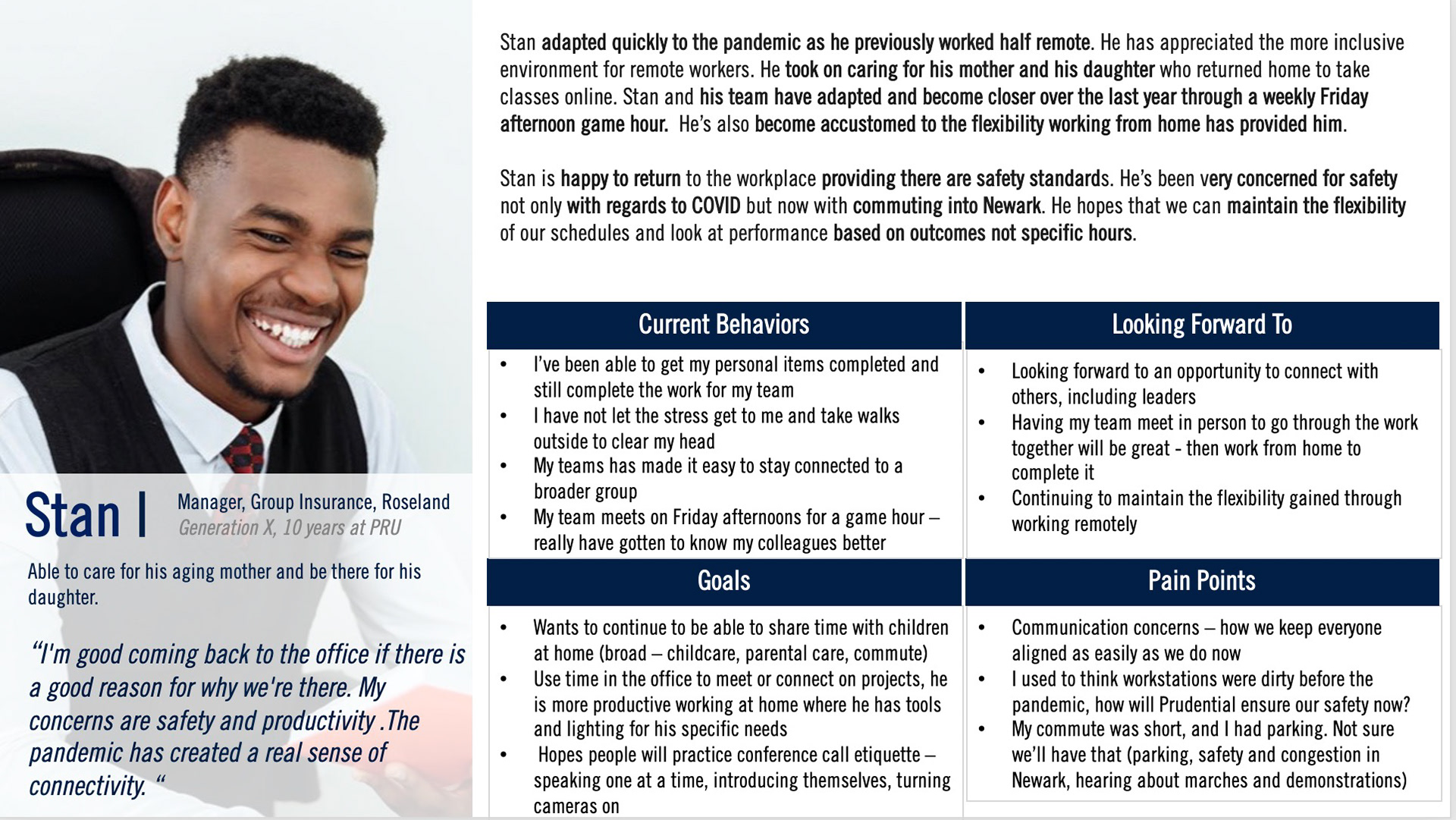 The team also developed a current state journey to help tell the story of this persona.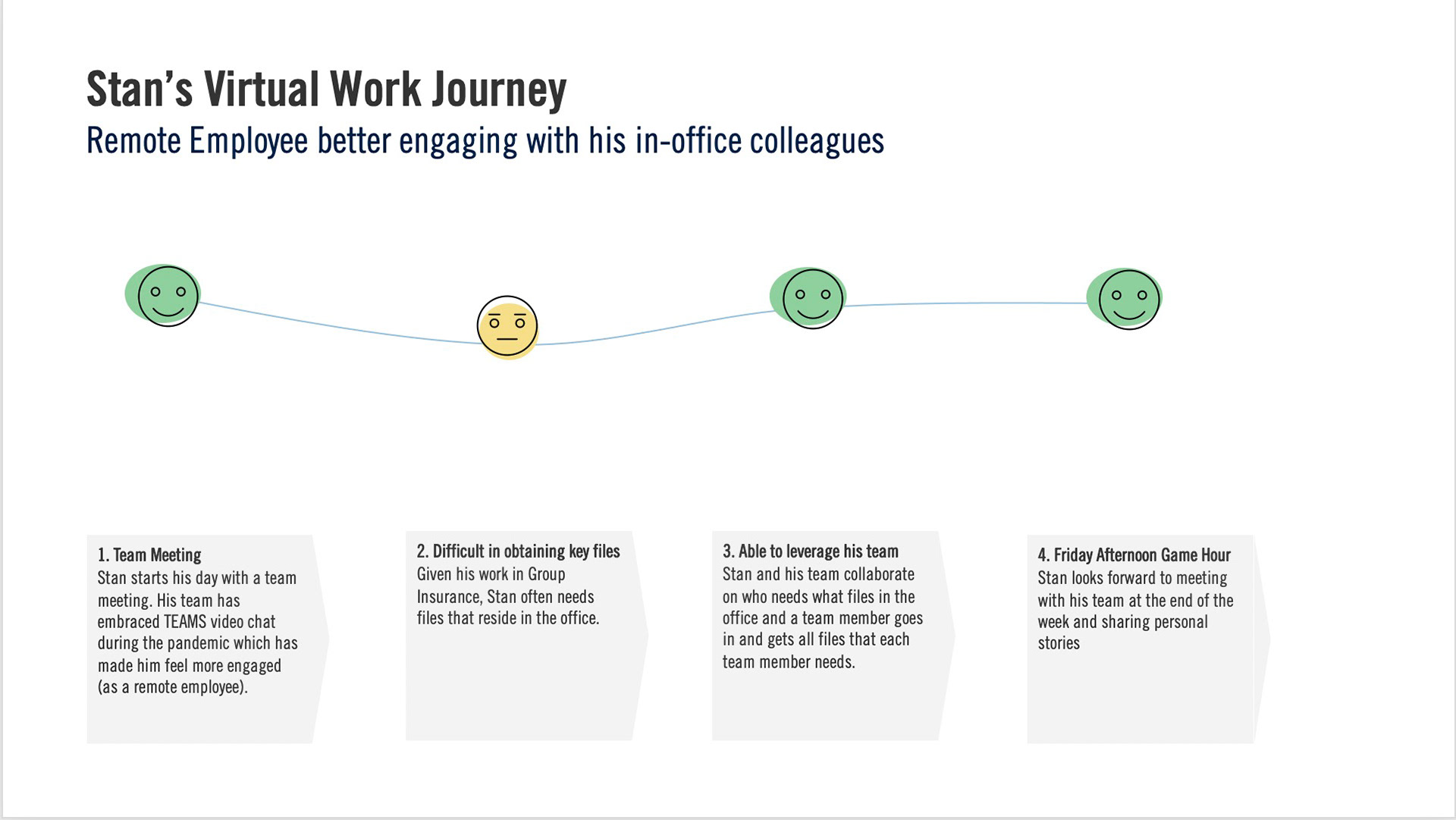 Our team wrapped our session with a lightning round of ideation where we used Teams chat as a tool for our group to type in ideas to the How Might We statements we prepared ahead of time to solve the problems we saw emerging in our research.